Back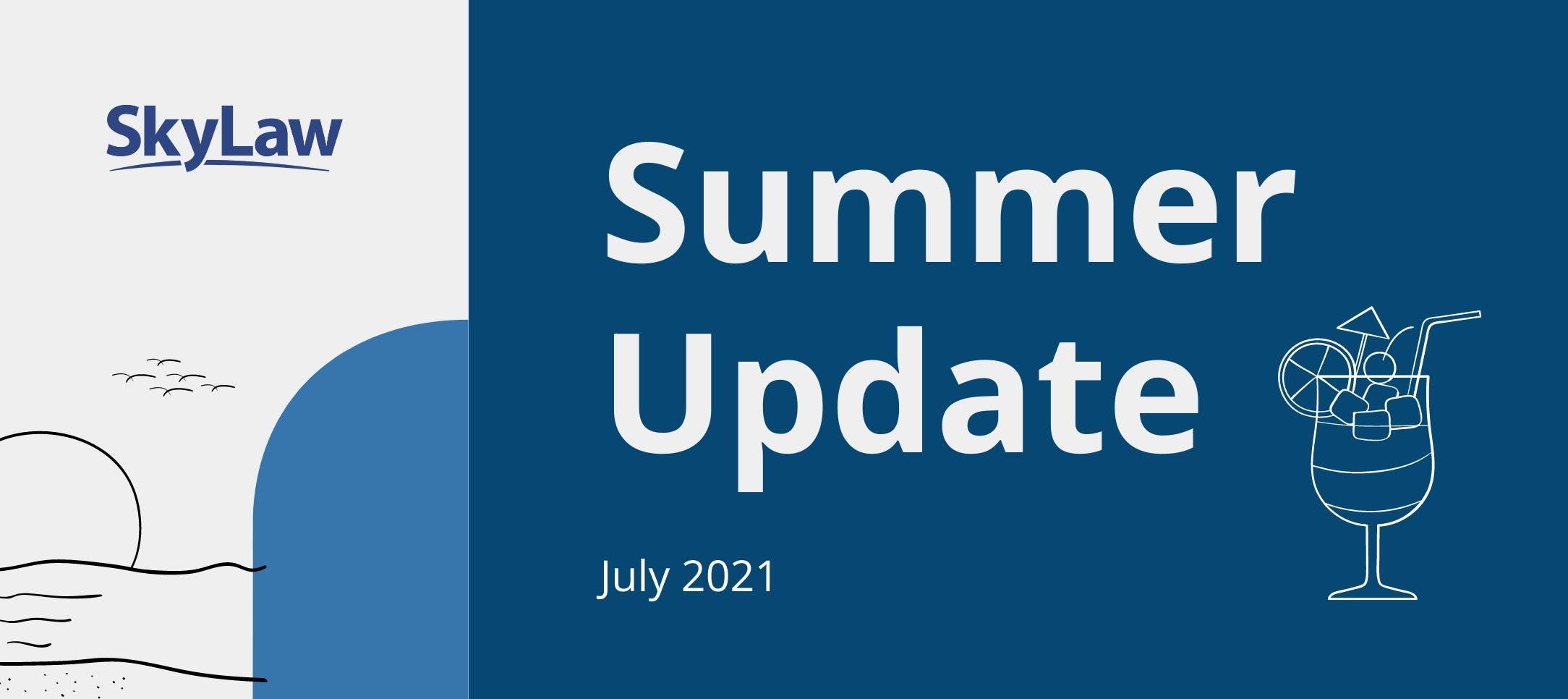 Summer Update 2021
SkyLaw Welcomes Back Andrew Cooley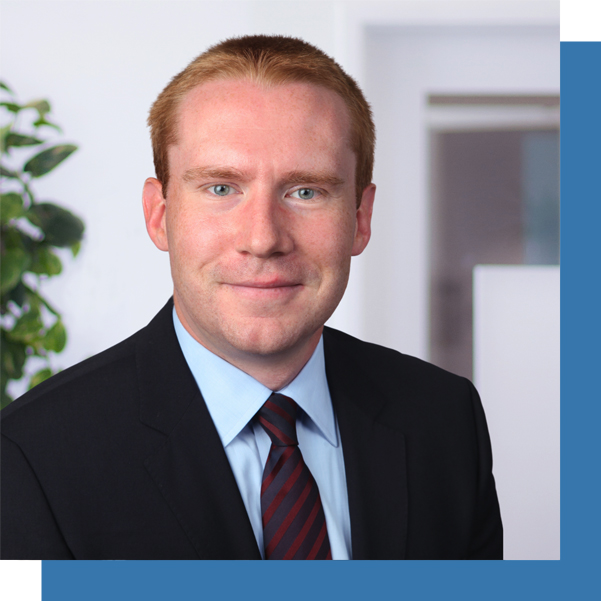 We are thrilled to announce that Andrew Cooley has returned to SkyLaw! Andrew previously worked with the SkyLaw team as a corporate and securities lawyer from 2015 to 2017. After his many contributions to the firm's success over the years, we are so pleased to welcome him back.
Andrew most recently practiced in the Mergers & Acquisitions group at King & Wood Mallesons in Sydney, Australia. Prior to joining SkyLaw in 2015, Andrew was an associate at Davies Ward Phillips & Vineberg LLP in Toronto (and practiced there at the same time as Kevin West).
Andrew has practiced for 10 years and worked on a variety of transactions including mergers and acquisitions, proxy contests and other shareholder activism matters, reorganizations, financings and general corporate matters.
In his spare time Andrew can be found on the golf course. To learn more, check out his profile here.
---
Significant Changes to the Ontario Business Corporations Act Now In Effect
On June 30, 2021, Kevin was appointed as the Canadian resident director of a target OBCA company acquired by a U.S. private equity client of Blake, Cassels & Graydon LLP (Blakes). If the closing had occurred on July 5, 2021, the appointment would not have been necessary. That was the date amendments to the OBCA came into effect removing the Canadian resident director requirement under the OBCA and making other amendments to provide flexibility for Ontario corporations.
In our blog here we discuss the key takeaways from the OBCA amendments and their impact on corporate governance matters. We are delighted with the changes and expect to see a significant increase in foreign companies incorporating in Ontario going forward.
---
Canada Accelerates Vaccine Rollout and Slowly Reopens
At the time we published our Chambers article on M&A trends in April 2021, we wrote that Canada lagged behind other industrialized nations in its vaccination efforts with only 30% of eligible Canadians given one dose and that we had stay-at-home orders and other severe restrictions in place. Canada has now moved into 11th place globally according to The Economist with 81.5% of eligible Canadians having received a first dose and 65.7% fully vaccinated. As a result Canada is lifting many of its COVID restrictions.
Provinces Ease COVID-19 Restrictions
Just in time for summer, COVID-19 cases in Ontario have fallen drastically and the government's three-step re-opening plan has been able to progress more quickly than originally anticipated. On July 16 we moved into "Step 3", of this plan, almost a week earlier than expected. The criteria for moving into this last step was a requirement that 70-80% of adults received a first dose of a COVID-19 vaccine and that 25% of the adult population be fully vaccinated.
Step 3 allows for outdoor social gatherings of up to 100 people, indoor social gatherings of up to 25 and indoor dining. Also permitted in this step is an ease of capacity limits on businesses offering personal care services and meeting and event spaces. Indoor cinemas, indoor sports and recreational facilities and indoor performing arts spaces are now permitted to open with certain capacity limits as well.
It's not just Ontario that's seen an easing of COVID-19 restrictions this summer. As of July 1, British Columbia dropped its indoor mask mandate (although due to a recent outbreak, there are some regions in which the mask mandate has been reimposed). Similarly, on July 1, Alberta lifted its mask mandate (with certain exceptions) among other COVID-19 restrictions.
The Canadian Border Reopens
As more and more Canadians receive vaccines and case counts continue to drop country-wide, Canadian border restrictions were eased on July 5. Before this date, travelers to Canada vaccinated or not were required to quarantine for 14 days. Now, if you are eligible to enter Canada (those eligible are for the most part Canadians, permanent residents, those who are transiting through Canada and those travelling for essential reasons), you may be exempted from mandatory quarantine if you meet certain requirements, including being fully vaccinated.
Following this, as of August 9, fully vaccinated U.S. citizens and permanent residents of the U.S. who meet certain criteria will be permitted to enter Canada for non-essential travel. This is welcome news for some of our U.S. clients who have had to delay in-person due diligence until the border re-opens for business. However, this reopening plan could be jeopardized by a possible strike by Canada Border Services Agency employees which could begin on August 6.
---
Diana Nicholls Mutter Cited in Promotion of Board Diversity
On December 1, 2020, Nasdaq filed a proposal with the Securities and Exchange Commission (the "SEC") to adopt new diversity disclosure listing rules which would require Nasdaq-listed companies (with some exceptions) to have at least one director who self-identifies as female, to have at least one director who self-identifies as Black or African American, Hispanic or Latinx, Asian, Native American or Alaska Native, Native Hawaiian or Pacific Islander, two or more races or ethnicities, or as LGBTQ+, or to explain why such company does not meet these requirements and to provide statistical information about their board relating to directors' self-identified gender, race, and identification as LGBTQ+.
One comment letter to the SEC on this proposed policy by Professor Lisa Fairfax at George Washington University Law School cites a paper written by our own Diana Nicholls Mutter several times. Diana is thrilled to have been cited by Professor Fairfax and greatly encouraged that her work is being used to promote board diversity policies in securities regulation.
While Nasdaq's proposal received many comments in favour of its implementation, some comments received were heavily critical. In response to some of this criticism, Nasdaq amended its proposal on February 26, 2021. In March of 2021, the SEC posted an Order Instituting Proceedings to allow more time for a decision to be made and for further public comment.
---
Client Spotlights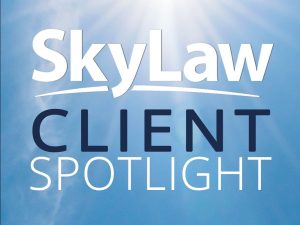 Landings LLP
Earlier this year we had the pleasure of assisting three extremely impressive lawyers, Jacqueline Swaisland, Warda Shazadi Meighen and Erin Simpson, with the partnership agreement for their firm, Landings LLP.
Warda Shazadi Meighan was recently nominated as one of Canadian Lawyer Magazine's Top-25 most influential lawyers in Canada for her work on pushing for fair and clear laws for refugees and migrants. This is an incredible achievement and we are delighted for Warda and for Landings LLP.
Harvest Hosts Acquires Boondockers Welcome
Summer and road trips are the perfect pair, and recently, SkyLaw got the chance to work on a file that gave us a taste of both: the acquisition by Harvest Hosts of Boondockers Welcome. SkyLaw was Canadian counsel to Harvest Hosts.
Harvest Hosts is a network of wineries, breweries, distilleries, farms, and attractions that invite RVers to stay in stunning camping sites. Harvest Hosts currently has over 2,000 incredible hosts located in all of the lower 48 United States, Canada, Alaska, and Baja California.
Boondockers Welcome is an online network that connects RVers with private property owners that allow them to camp on their property at no charge, other than their gratitude. While Harvest Hosts connects RVers with local businesses for overnight stays, Boondockers Welcome's 2,900+ hosts offer up their private property to the Boondockers community to camp on overnight.
By bringing Boondockers Welcome into its family, Harvest Hosts will be able to offer members the ability to access more than 5,000 unique boondocking locations across the two networks.
Bello Pizza
"Triple threat."  "DID NOT DISAPPOINT!"  "Solid."
"Can't wait to come back."  "One of the best we've had."
This is the type of feedback being received by the new combination hospitality triple concept by Bello Pizza and HotBlack Coffee, a venture co-founded by SkyLaw client, Jimson Bienenstock. SkyLaw helped with the incorporation and start-up agreements.
Based in Bloor West Village, literally above the Runnymede Subway Station, the Bello & HotBlack combo features a cute patio and offers a range of unique natural wines and artisan coffees served up by knowledgeable staff, in addition to the pizzas prepared under the Bello banner. The shop makes its signature dough from high-protein flour from Italy, and cold ferments it for five days to achieve ultimate flavour and texture. The menu features a mix of creative options, including a black kale and dandelion "Super Greens" pizza and the "LPP", featuring lemon cream, garlic, and poppy seeds. The team has also been featured in BlogTO.
There is a secret menu item – the white cheese, oyster mushroom & shimeji mushroom pizza with smoked duck – created especially for the SkyLaw team – just ask for the mushie duck!
It's been a "slice" to work with Jimson on this project, and we're delighted to see him and his team succeed. Here's to reopening, and to fresh pizza and homemade sangrias on patios in the sun!
---

Photos by Kevin West, Contau Lake, ON, Summer 2021
---
This blog post is not legal or financial advice. It is a blog which is made available by SkyLaw for informational purposes and should not be used as a substitute for professional advice from a lawyer.
This blog is subject to copyright and may not be reproduced without our permission. If you have any questions or would like further information, please contact us. We would be delighted to speak with you.
© SkyLaw . All rights reserved. SkyLaw is a registered trademark of SkyLaw Professional Corporation.