Back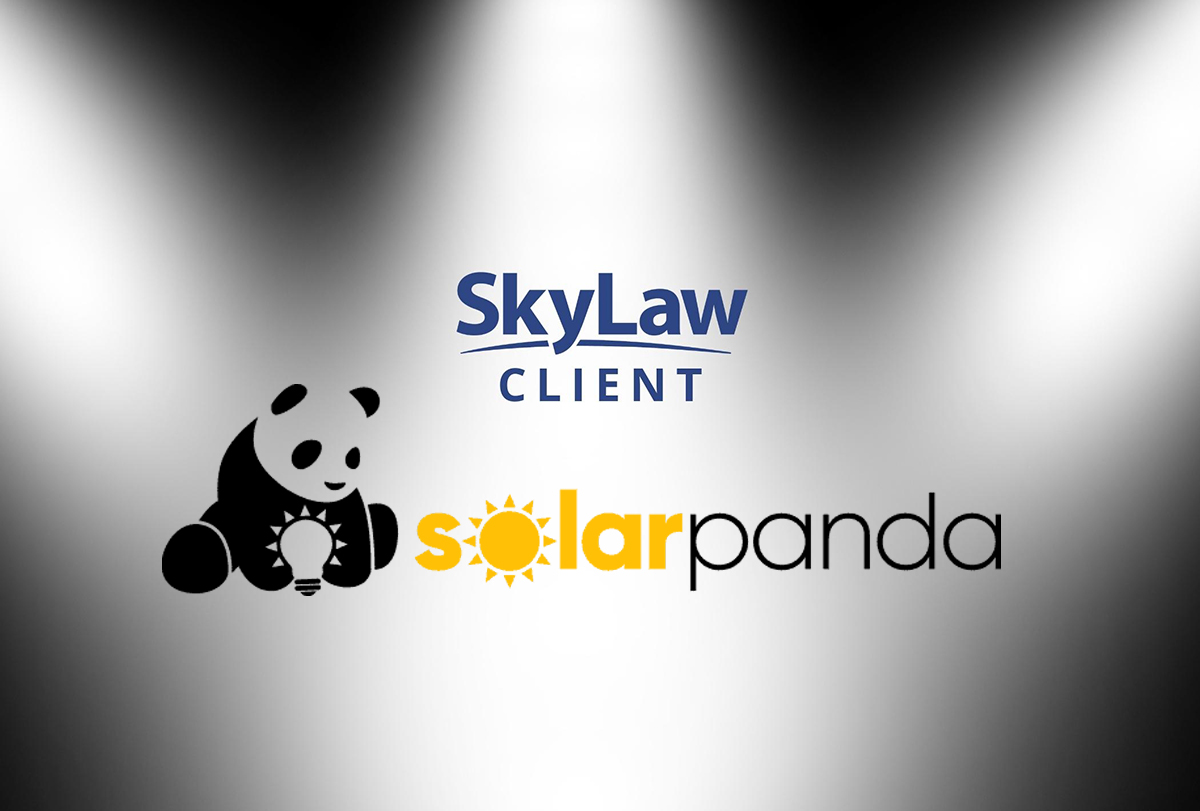 SkyLaw Client Spotlight: Solar Panda
---
SkyLaw is proud to work with Solar Panda and be part of its glowing success story.
---
On July 6, 2022, Solar Panda announced that it closed its Series A funding round, raising US$8 million in a financing jointly led by impact investors Oikocredit and the EU-funded Electrification Financing Initiative (EDFI ElectriFI). The company will use this investment to grow its product offerings, expand its footprint within Kenya and set the stage for further expansion in Sub-Saharan Africa.
SkyLaw has represented Solar Panda since its incorporation and assisted with the negotiation of the terms of the Series A funding round and documenting the closing. SkyLaw is proud to work with Solar Panda and be part of its glowing success story. Every day, the Solar Panda team proves that a business can make a meaningful social impact, help the environment, and achieve profitability at the same time.
Solar Panda has a vision: to transform lives through access to solar energy, by helping people light their home, improve their health, and enjoy a window to the world through solar-powered radio and TV. Solar Panda operates mainly in rural Kenya, where sunlight abounds but electrical grids often do not (the company reports that 60% of households in Sub-Saharan Africa are without access to electricity, in part because grid connection is expensive and difficult to install in rural areas). The company's team sells Solar Home Systems that include lights, mobile charging, radios and televisions through a network of 37 shops and 1000 sales agents across Kenya.
Solar Panda's energy solutions are an alternative to burning kerosene and other solid fuels, which produce harmful fumes that the World Health Organization says can be equivalent to smoking two packs of cigarettes per day. Those emissions can disproportionately affect women and children, who typically spend more time in the home.
Launched in 2017, Solar Panda is now one of the fastest growing companies in the solar energy sector, and is also one of the first companies in this industry to achieve profitability.  In 2021, it was ranked by the Globe and Mail's Report on Business Magazine as Canada's 3rd fastest growing company, with a three-year revenue growth of 10,465%! Solar Panda recently announced that it had reached the milestone of providing electricity to 1 million Kenyans in more than 200,000 homes.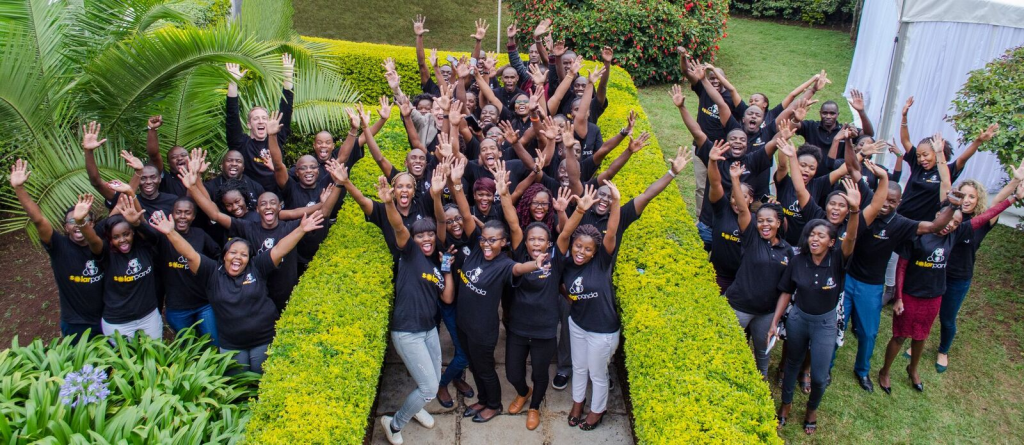 "I'm very proud of the growth and success our team has achieved over the past 4 years, and with nearly 1 billion people in the world without access to electricity, we feel we are just getting started," said Andy Keith, founder and CEO of Solar Panda. "Seeing signs of pandemic recovery and a return to profitability, we will use the strength from our Series A raise to start work on our Series B round, which will be focused on international expansion."
"It is an incredible feeling to wake up each morning and know that because of us, there are hundreds more families that have electricity today that didn't yesterday," said Andy Keith. "I'm so proud of this milestone as it represents a lot of hard work by an incredibly talented and dedicated team. Despite all the challenges of the last two years due to covid, we've remained committed to our mission. And we are just getting started!"
Kevin West, founder of SkyLaw, said, "We truly enjoy working with Andy, Sam and the Solar Panda team, and we are so impressed with all that they do, their vision, and the amazing impact they have on the lives of so many people. We look forward to continuing to work with Solar Panda and we are sure a bright future lies ahead for the company."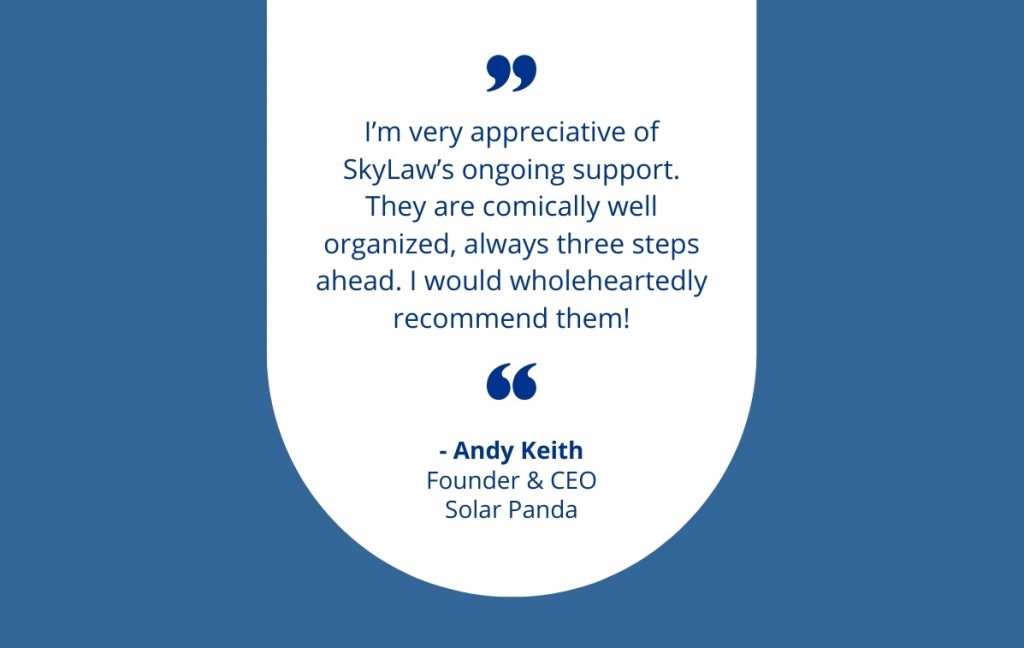 .
---
This blog post is not legal or financial advice. It is a blog which is made available by SkyLaw for informational purposes and should not be used as a substitute for professional advice from a lawyer.
This blog is subject to copyright and may not be reproduced without our permission. If you have any questions or would like further information, please contact us. We would be delighted to speak with you.
© SkyLaw . All rights reserved. SkyLaw is a registered trademark of SkyLaw Professional Corporation.