Back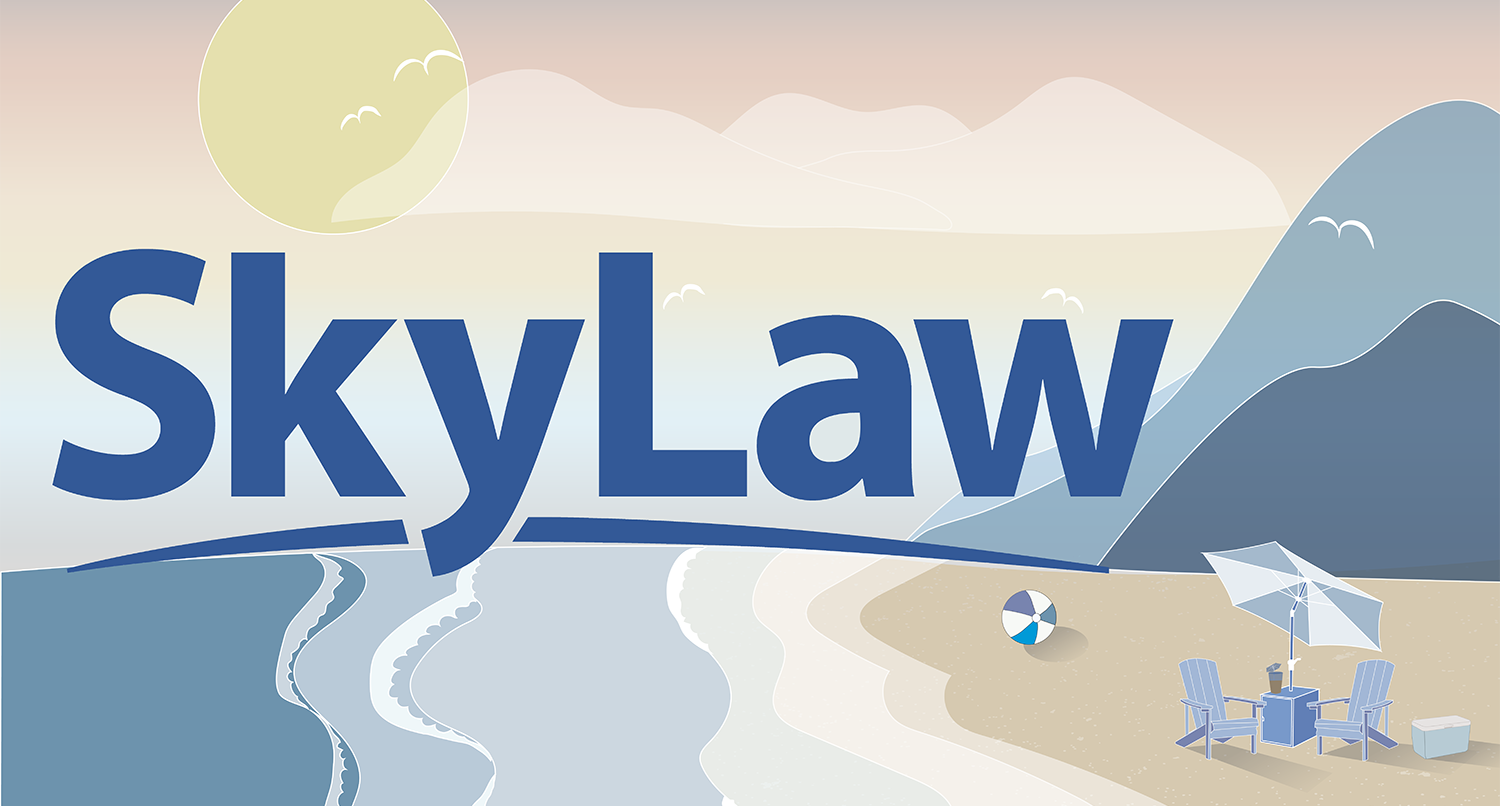 Summer Update 2022
---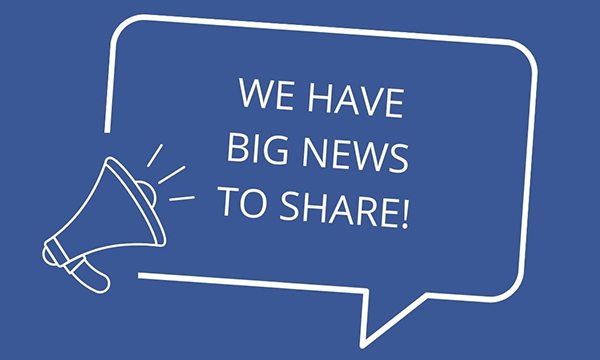 SkyLaw has some big news to share! It has been quite an exciting summer so far – our team has grown and we have been working hard over the past few months on some terrific deals. Check out some highlights below, and stay tuned as there will be even more exciting announcements to come in our Fall Update!
---
SkyLaw Welcomes Senior Lawyer Tim Ross to the Team; "It's a bloody big deal"
Several years ago, Toronto FC signed global superstar Jermain Defoe, the top striker at Tottenham Hotspur of England's Premier League. Local ad agency Sid Lee (famous for creating the "We The North" slogan for the Toronto Raptors) launched the memorable "Bloody Big Deal" campaign to announce Defoe's arrival, including a clever series of ads showing the reaction of British residents upon hearing the news.
We are thrilled to announce our own bloody big deal: this summer we welcomed Tim Ross to our growing team. Tim spent 14 years working at international firms in London and Dubai, including Linklaters and Latham & Watkins, and over 10 years at large Canadian law firms.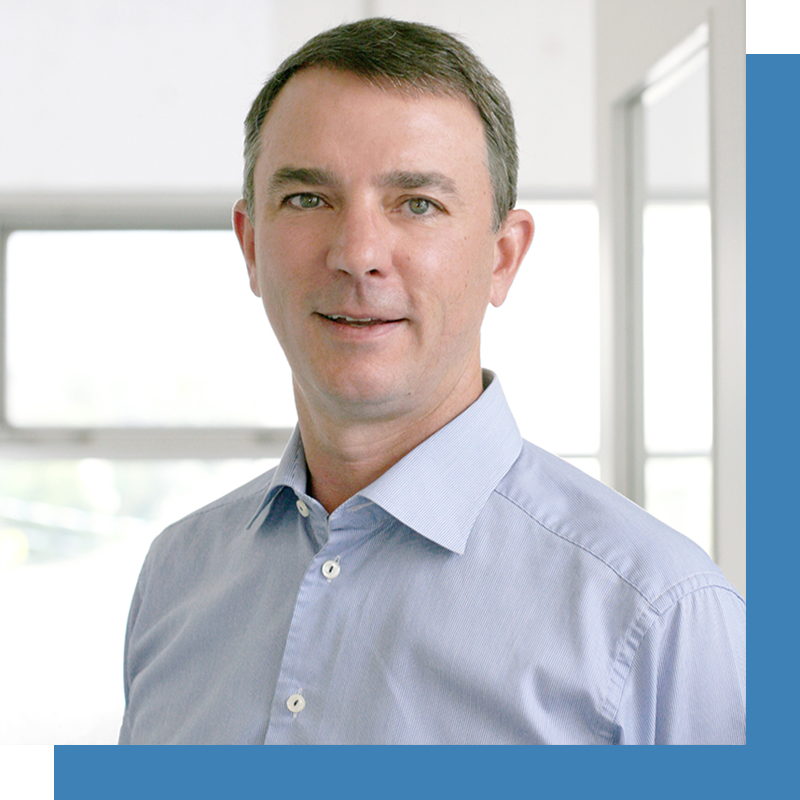 "Tim and I are very much aligned in our approach to client work, mentoring and team-building" said Kevin West, the founder of SkyLaw. "We are the same vintage and took similar career paths: I went to New York and Sydney, while Tim went to London and Dubai. We each loved our experiences in small offices of large international firms, where we provided top level legal services while building a team and a network. My experience at Sullivan & Cromwell in Sydney gave me the tools to build the SkyLaw platform, and Tim's experience in the Middle East inspired him to join our team. On top of that, Tim is a great guy."
Tim's client work falls squarely into SkyLaw's core competencies. Tim brings a 25-year track record of helping clients navigate complex corporate finance, restructuring and regulatory matters. His practice is focused on domestic and cross-border M&A, financing and restructuring transactions, as well as the establishment, governance and investment activities of private investment funds.
"I'm delighted to have joined SkyLaw" said Tim upon his arrival. "Having been privileged to work with some great legal teams over the years, I can appreciate the fantastic culture, client-first orientation and first-class service which is SkyLaw. SkyLaw has an impressive 12-year track record and it is easy to see why it has been recognized as a top Canadian corporate law boutique."
For more information about Tim, check out SkyLaw's recent announcement on our blog or his new profile on our website. Tim can be contacted by email at tim.ross@skylaw.ca.
---
iAnthus Capital Holdings, Inc. closes Recapitalization Transaction with SkyLaw Client Gotham Green
SkyLaw has worked closely with the principals of Gotham Green Partners since it launched its first cannabis private equity fund in 2016, including Gotham's initial investment in iAnthus in May 2018 of US$50 million, which at the time was the largest-ever investment by a single investor into a publicly traded company with US cannabis operations.
On March 31, 2020, during the early, fraught-filled days of the COVID-19 pandemic, iAnthus defaulted on its interest obligations to debenture holders, including on US$97.5 million principal amount of secured debentures. Gotham was the largest secured debenture holder.
After an extensive review process, iAnthus entered into a Restructuring Support Agreement on July 10, 2020 with Gotham and certain other lenders. The agreement contemplated a recapitalization transaction to be completed by way of plan of arrangement. The iAnthus shareholders and the British Columbia Supreme Court approved the plan in the Fall of 2020, and the British Columbia Court of Appeal dismissed an appeal of the Supreme Court's decision in early 2021. In the Fall of 2021, Gotham successfully applied to the Ontario Superior Court of Justice to compel the enforcement of the Restructuring Support Agreement, paving the way for the closing. Finally, on June 24, 2022, iAnthus announced the closing of the transactions contemplated under the plan of arrangement.
The SkyLaw team has worked closely with Gotham throughout the various stages of the iAnthus restructuring over more than two years. As a result of the closing, Gotham is now the largest shareholder and largest secured debt holder of iAnthus. We continue to work with the Gotham team in relation to both iAnthus and various other investments.
We wish to recognize in particular the incredible contributions made by Andrea Hill as she stick-handled many of the complex documents and closing checklists required for the restructuring and coordinated with dozens of lawyers at numerous law firms in Canada and the United States. We are so grateful for your efforts, Andrea!
---
SkyLaw Client Solar Panda Closes Series A Funding Round
SkyLaw is thrilled to share that it represented long-standing client, Solar Panda, in the successful negotiation and closing of its Series A funding round for a total raise of US$8 million in a financing jointly led by impact investors Oikocredit and the EU-funded Electrification Financing Initiative (EDFI ElectriFI).
Since its inception in 2017, Solar Panda's vision has been to transform lives through access to solar energy, by helping people light their home, improve their health, and enjoy a window to the world through solar-powered radio and TV. "It is an incredible feeling to wake up each morning and know that because of us, there are hundreds more families that have electricity today that didn't yesterday," said Andy Keith, the founder of Solar Panda.
SkyLaw is proud to work with such an impressive team and excited to see what the future holds for Solar Panda. About SkyLaw, Andy said: "I'm very appreciative of SkyLaw's ongoing support – they are comically well organized, always three steps ahead," which we appreciate, and it made us laugh. The incredible organization involving countless checklists, summaries and charts is all thanks to the hard work of Priya Ratti and Esta Aden!
Learn more about Solar Panda in SkyLaw's Client Spotlight blog here!
---
New Spotlight Blog Alert!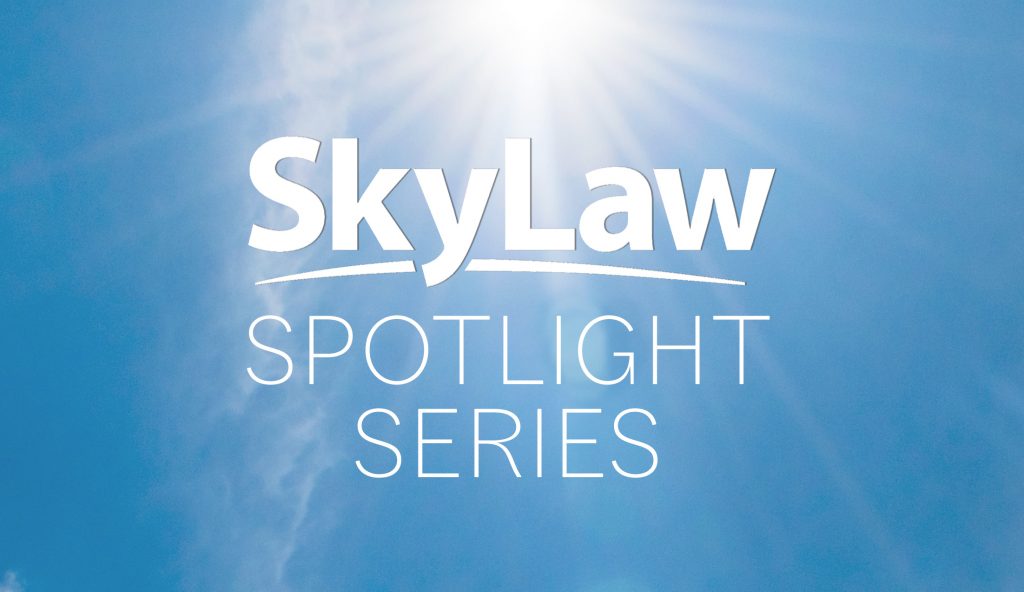 Our Spotlight Series of blogs takes a deep dive on key topics in corporate and securities law. In June, we published a new Spotlight blog – this time, about the reasons and process for dissolving a corporation. Dissolution represents the end of a company's circle of life: a dissolved corporation ceases to exist, and its remaining liabilities are discharged and remaining property distributed.
Dissolution can be voluntary (initiated by the company) or involuntary (initiated by a government regulator). There can be tax and corporate reasons to consider voluntarily dissolving an inactive company – for example, to avoid the requirement to file ongoing tax returns, or to limit the exposure of directors to ongoing personal liability. Involuntary dissolution can happen for a variety of reasons, including if its annual filings are not made. (See our Spotlight blog about minute book maintenance for more tips on annual filings and other ways of keeping your minute book up to date.) While voluntary dissolution can involve more up-front work, it often offers a company and its stakeholders more control over the process and its timing.
The SkyLaw team is continuing to work on future Spotlight blogs. Is there a question or aspect of corporate law that you've always wanted to better understand? We'd love to hear about it – and maybe it will become the subject of our next blog!
---
SkyLaw Celebrations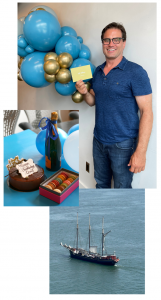 Our team loves a good celebration, and lucky for us, there have been many special occasions to commemorate as of late! From client closings to work anniversaries, birthdays, new additions to the firm and more – here's a snippet of some recent events we've had the pleasure of celebrating.
The SkyLaw team recently managed to pull off a surprise party at the office for Kevin West in celebration of his 50th birthday! Cutie Balloons, operated by a friend of the firm, supplied a gorgeous balloon arch for the occasion, and we all shared a special toast to the founder we appreciate most.
Back in early June, the team was delighted to celebrate the 5th Work Anniversary of our Senior Law Clerk, Estahil Aden, with a waterfront meal at the Amsterdam Brewhouse followed by a lovely evening sail along Toronto's tranquil Harbourfront. The actual ship with the team on board is pictured here! We are so thankful to Esta for her many contributions to the firm.
---

---
---
This blog post is not legal or financial advice. It is a blog which is made available by SkyLaw for informational purposes and should not be used as a substitute for professional advice from a lawyer.
This blog is subject to copyright and may not be reproduced without our permission. If you have any questions or would like further information, please contact us. We would be delighted to speak with you.
© SkyLaw . All rights reserved. SkyLaw is a registered trademark of SkyLaw Professional Corporation.