Back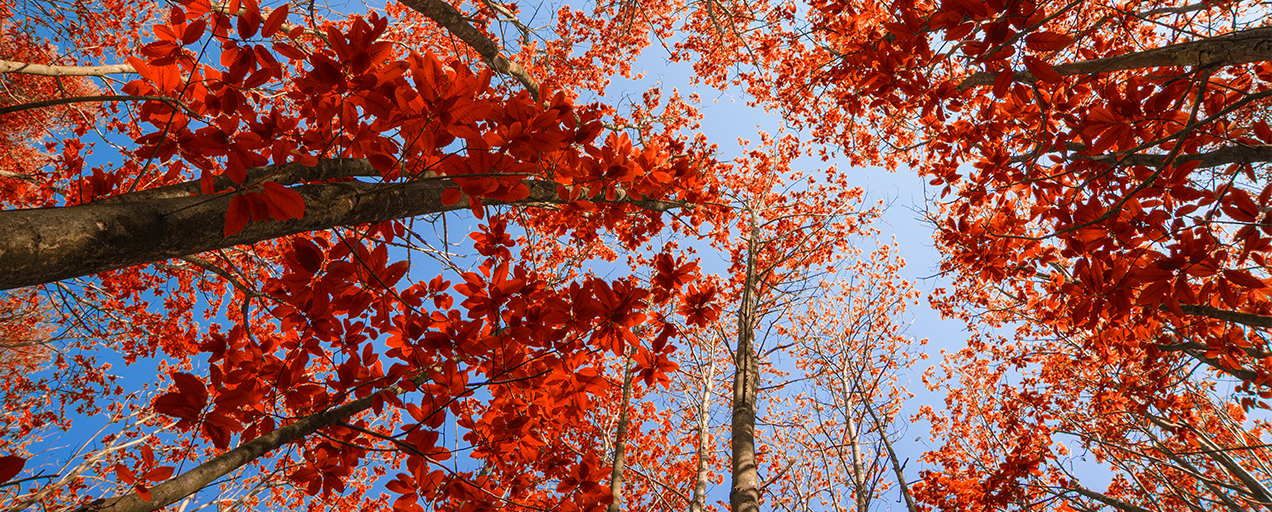 Fall Update 2021
---
SkyLaw's Recent Deals
Herc Holdings Inc.
We are thrilled to report that SkyLaw client Herc Holdings Inc. recently closed the acquisition of Dwight Crane Ltd. and its U.S. affiliate, LRX, LLC.
Herc Holdings, which operates through its brand Herc Rentals, is a premier full-service equipment rental firm and one of the leading equipment rental suppliers in North America. Herc Holdings began trading on the New York Stock Exchange in 2016 following its separation from the Hertz car rental business.
Dwight Crane is an entertainment equipment rental business based in Toronto with operations in Los Angeles, and has over 40 years of experience serving the film community. Following the acquisition, it is now part of Herc Entertainment Services, which specializes in film, TV and live event rentals. Coincidentally, on the day of closing one of our lawyers came across this Dwight Crane aerial lift fitted with a "flyswatter" on the film set of Amazon Prime Video's The Boys!
All of us at SkyLaw are delighted to be working with the incredible team at Herc. We look forward to seeing more of their amazing equipment in action on the streets of Toronto and beyond.
Project Superhero – Another Blockbuster Deal!
The SkyLaw team is delighted to be working with Gotham Green Partners on its various investments in Canadian cannabis companies. Gotham was an early investor in MedMen Enterprises Inc. (listed on the CSE), which has been praised as the "Apple Store of Weed". We have been working with Gotham on its MedMen transactions since it first acquired senior secured convertible notes and warrants of MedMen in early 2019.
In August we helped to close a major multi-party transaction where a newly formed limited partnership established by NASDAQ- and TSX-listed Tilray, Inc. and other strategic investors acquired a portion of Gotham's notes and warrants. SkyLaw was named as an advisor to Gotham in the press release announcing the transaction, which brings the total number of references to SkyLaw on SEDAR to over 30!
Ourboro Inc.
Way back in 2010, we helped an enterprising client, Norm Tasevski, start one of his first businesses (our Client 005!). Norm's most recent endeavour has been wildly successful: Ourboro Inc.. Ourboro helps potential homeowners by co-investing with them. Ourboro buys a share of the home and when the home gets sold, each party receives their fair share of the gains or losses. In the current economic climate where home ownership can be unaffordable, Ourboro has made the dream of owning a home a reality for many Canadians.
Recently Peerage Realty Partners made a strategic investment in Ourboro. Peerage owns Sotheby's International Realty Canada, among other significant real estate assets. We were delighted to assist Norm with the structuring of his ownership in Ourboro. Our client Norm Tasevski, co-founder of Ourboro, was quoted in Peerage's press release announcing the transaction and saying: "Our roots are in social enterprise, and we contribute more than money to these relationships. We are committed to offering our co-owners knowledge, advice, and options to fit their individual needs." 
Congratulations to everyone on the Ourboro team!
---
Important Dates
September 30 – National Day for Truth and Reconciliation
Earlier this year, the Federal government added a new statutory holiday to ensure that the tragic history and ongoing legacy of residential schools is never forgotten: the National Day for Truth and Reconciliation.
September 30 will now be a designated paid holiday for employees of federally-regulated businesses and many of these businesses will be closed, including banks. While Ontario has not made this day a provincial holiday, certain provincial offices will be closed, including Ontario provincial courts. Many services in other provinces such as corporate searches and filings will be unavailable. Clients should consider if any of these closures will impact pending transactions.
October 18 – Ontario Province-wide Blackout for Online Filings
Ontario is launching a new business registry. Businesses and not-for-profit corporations will be able to complete over 90 transactions through the new online registry, including registering a new business and dissolving an existing one. We are working with our clients to transition to the new system. Of note, Ontario will not accept any online filings on October 18, 2021, as the transition takes place.
October 19 – Ontario Not-for-Profit Corporations Act, 2010 Comes into Force!
The day will soon arrive when the the Not-for-Profit Corporations Act, 2010 (Ontario) finally comes into force. As we lamented in our blog last Fall, it has taken an awfully long time (since 2010!) for this sensible legislation to come into force. Existing not-for-profits in Ontario will have three years to transition to the new rules. It will be interesting to see the extent to which clients begin to choose the Ontario regime over the now more established federal regime.
---
COVID-19 Update
Vaccine Passports
On September 1, the Ontario government announced that, as of September 22, certain businesses open in Ontario will have to require that each patron (with certain exemptions, including limited medical exemptions) entering specified areas of the business, is "fully vaccinated" and to provide proof of vaccination upon entry. Vaccination uptake has markedly increased since this announcement was made.
The following are some of the premises that will require patrons to be fully vaccinated and to show proof of this status: indoor areas of restaurants, clubs, meeting and event spaces, sports/recreation facilities, casinos, concert halls, theatres and cinemas. As an example, proof of vaccination is required to attend all Blue Jays and Raptors games and a negative COVID test alone is not sufficient.
You can download your COVID-19 proof of vaccination here: https://covid19.ontariohealth.ca.
Ontario is also developing an enhanced vaccine certificate equipped with a QR code to make showing proof of vaccination more secure and convenient. This is to become available by October 22, 2021.
A Pause to the Reopening Roadmap
Ontario has remained in "Step 3" of the reopening roadmap since July 16 and the government has "paused" the exit from this roadmap in response to the Delta variant.
Step 3 allows for outdoor social gatherings of up to 100 people, indoor social gatherings of up to 25 and indoor dining. This step also includes capacity limits on businesses offering personal care services and meeting and event spaces. Indoor cinemas, indoor sports and recreational facilities and indoor performing arts spaces are open but subject to capacity limits as well.
Canadian Border Restrictions Continue to Ease
As detailed in our summer update, Canadian border restrictions began to ease on July 5 and have since continued to be reduced.
As of August 9, fully vaccinated U.S. citizens and permanent residents of the U.S. have been permitted to enter Canada for non-essential travel. (However, the U.S. has extended its restrictions at its Canadian land border until October 21, 2021 and non-essential travellers from Canada to the U.S., including tourists, are still not permitted entry.)
Effective as of September 7, fully vaccinated foreign nationals (and those who qualify for an exemption) have been permitted entry into Canada and are not required to quarantine.
---
SkyLaw News
We are Hiring!
SkyLaw recently began the search for a Junior Corporate Lawyer to join our growing team. We have been thrilled and humbled by the overwhelming response so far, and we've thoroughly enjoyed meeting (virtually) with some wonderful people and learning all about their skills and experience.
We are excited for a new team member to join us, and we look forward to our continued growth as a firm. As always, we are happy to meet with new people, so please do not hesitate to connect with us!
SkyLaw Scores Season Tickets
When Kevin moved to Toronto to attend Glendon College in the Fall of 1991, he thought his chance of getting World Series tickets for the Blue Jays might be improved. Back then, ticket orders had to be mailed in and could not be postmarked before a certain date. Being right in Toronto he hand delivered his cheque and self-addressed return envelope on the first day that orders could be postmarked. Some time later, Kevin pulled an envelope from his residence mailbox with handwriting that was curiously like his own and he opened it trepidatiously to find eight World Series tickets! Kevin became very popular on campus, that is of course until the Jays failed to make it all the way to the World Series that year and the tickets went unused.
The Jays did win the World Series in 1992 and 1993, but Kevin and his friends had to settle for watching the games from the residence common room.
Fast forward to 2021 and the Blue Jays have another exciting young team. After spending nearly two years playing outside Canada due to COVID restrictions, the Blue Jays returned to Toronto on July 30, 2021, with capacity restrictions.
SkyLaw is thrilled to have acquired 2022 Season Tickets in the TD Clubhouse. We pulled the trigger on the investment back in August when the Jays were losing and didn't have much chance for a playoff spot this year, but it is clear that the commitment made by SkyLaw motivated the team and they promptly went on a major winning streak breaking all sorts of records in September. As season ticket holders, we have also locked in our seats for all playoff games played in Toronto in October this year, including the World Series if the Jays can advance that far (but we only have digital tickets, no more paper tickets in the mail). Hopefully this too will make us popular with our clients and friends of the firm who are excited about the return of baseball to Toronto. Please let us know if you would like to join us!
Photo by Kevin West, Rogers Centre, September 18, 2021, when the Blue Jays soundly defeated the Minnesota Twins 6-2.
---
Client Spotlight: Laneway Distillers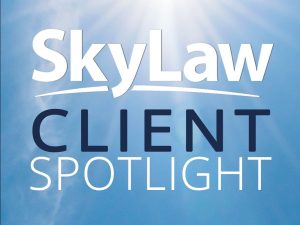 Laneway Distillers sells fine Canadian gin, vodka, and gin liqueur. It was founded with a deceptively simple mission: to create spirits that are a true reflection of our awe-inspiring Canadian landscape. The Laneway Distillers team of experienced wild foragers and uncompromising distillers worked to craft spirits that evoke the diversity of our country. Each sip of their spirits will take you on a journey – from the quiet, pine-scented stillness of the north to rugged, snow-capped mountains edged by cold, roaring coastlines – rekindling your love for Canada.⁠
For more information about Laneway Distillers, check out www.lanewaygin.com.
Laneway Distillers' exceptional gins and vodka are a true testament to the skill and dedication of all the talented Canadians and friends involved. If you want to taste the spirit of Canada in a bottle, you can find it in over 50 LCBO stores across Ontario or order it online on their website. Not sure how best to enjoy it? Laneway Distillers has you covered with their favourite recipes ranging from spicy & zesty drinks, like the Gin-Arita, to bitter & bright cocktails, like the Blood Orange Negroni.
SkyLaw is working with Laneway Distillers to set them up for success in their future plans for growth across the country. We are proud to be involved in achieving their dream of being a female-funded, female-founded company. Intoxicated by their motivation and excited for their expansion, SkyLaw is Ginuinely thrilled to be working alongside the formidable female founders of Laneway Distillers.
---
This blog post is not legal or financial advice. It is a blog which is made available by SkyLaw for informational purposes and should not be used as a substitute for professional advice from a lawyer.
This blog is subject to copyright and may not be reproduced without our permission. If you have any questions or would like further information, please contact us. We would be delighted to speak with you.
© SkyLaw . All rights reserved. SkyLaw is a registered trademark of SkyLaw Professional Corporation.